Since 1967, The Open Space Council for the St. Louis Region has organized Operation Clean Stream, one of the country's largest and longest running river restoration projects. The fourth weekend of every August, event volunteers take to the Meramec River and its tributaries, working to undo damage caused throughout the year by flooding, careless littering and the unlawful dumping of trash. Volunteers participate both in canoes and boats, as well as on the shore, in nearby parks, and along nearby trails. In 2013, more than 3000 volunteers pulled 2,607 tires and 351 cubic yards of trash from the river.
Bring your own boat and join a team on the river or walk the banks and clean up the parks surrounding the river.
To register as an OCS volunteer on Saturday the 23rd, click here.
To register as an OCS volunteer on Sunday the 24th, click here.
About Passport to Clean Water Program
In addition to Operation Clean Stream, children between 5 and 18 years old are invited to walk the greenway adjacent to the Meramec River in the P2CW program.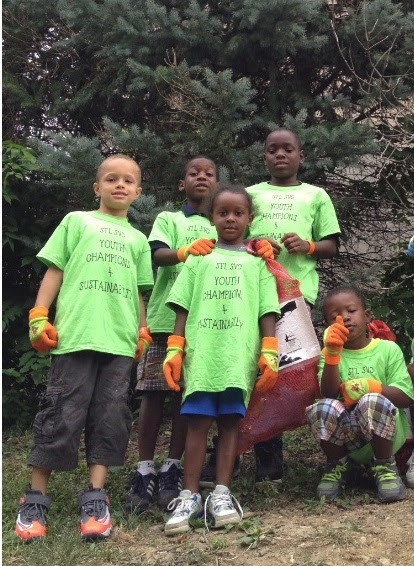 Youth can enjoy nature and learn about natural resources through free educational, interactive activities, discussions and explorations. Each child will receive a passport that will be stamped after a visit to each booth and they can redeem it at the final booth for a prize.
Passport to Clean Water will take place on August 23rd, from 11:00 to 1:00 p.m. at Greentree Park in Kirkwood, Missouri.
Register for the Passport to Clean Water Program by clicking here.
---
Operation Clean Stream helped spur the Lower Meramec River Watershed's renaissance, and is in large part responsible for returning the river to its former glory. Gone are the days when dilapidated bank-side cabins lined the river, and trash that included cars and home appliances were common sights lodged along its shores. Today, the Meramec River Watershed is a pristine tribute to the thousands of volunteers who have worked throughout the past 40-plus years to reclaim and maintain this area gem.
"When an area is kept free of trash and other debris, visitors are more respectful and reluctant to add trash to the area."
- 30-year veteran volunteer, Jerry Castillon